A few nights ago, I was doing a bit of daydreaming. And then the idea came to me. The Pogo is like Keen's special ability. When Keen activates the pogo, he switches to the pogoing-sprites, bouncing up and down. The replacement for Keen in my Keen1 project won't have a pogo. So I need to change that ability into something else.
The goal here is to set the bounce of the pogo to zero. I need Keen not to bounce at all when pogoing, whether it be the high or low bounces. I've tried to adjust the pogo height and thrust, but I can't manage to keep Keen grounded.
Why all this? Well! I came across a good illustration of this idea in none other than VVB's Bananasauros, third level, or thereabouts.
For instance, Bananasauros is trying to proceed to the left: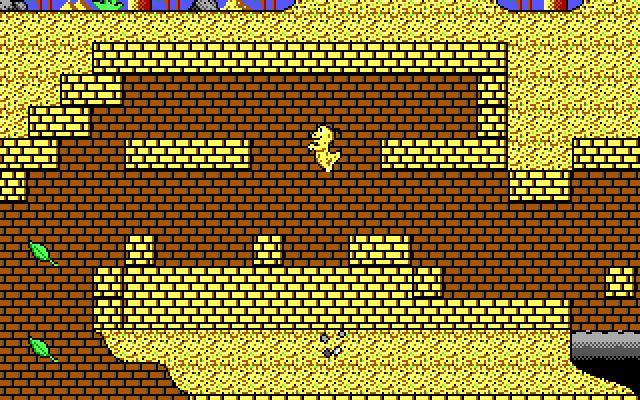 In the pic above, there are two openings. A 1-tile space, and a 2-tile space beneath that. Trying to defy physics, Banana tries the upper entrance.
But Banana can't fit through a space that small.
So Banana tries the route beneath: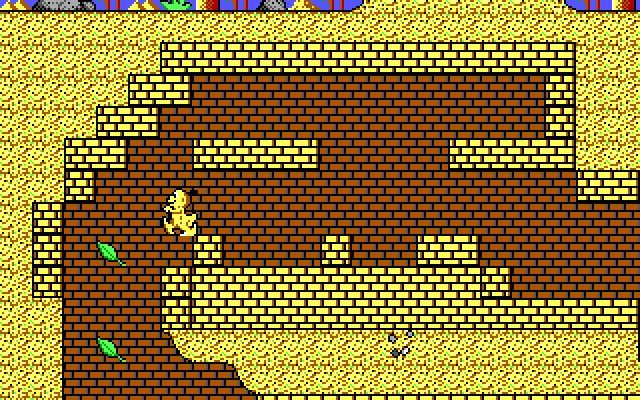 And behold! He's good to go! Now! What if Banana could crawl through that 1-tile hole by activating his "pogo" ability? It would instead be a "crawl ability." This would mean adjusting a few hitboxes, grounding the bounce of the pogo, and keeping the pogoing-sprites animating.
So. What do you think of this idea? Cool? Dumb? Is a patch like this possible? Vorticon patching is so new to me... Thank you for reading! And for any help you can provide!